Moroccan Mufleta Recipe
the mufleta recipe is one of the traditional Moroccan recipes that symbol Moroccan Jews it called mufleta, but it has different names and variations in different cultures but the basic mufleta recipe is quiet similar. as Jews know that in Passover no one eat bread or any kind of flour food.
it is kind of gloom because we are very fond of bread so actually we celebrate the end of the festival by buying flour and making at home mufleta. and we invite friends and relatives and neighbors to join us this festival. now to the simple mufleta recipe

ingredients for dough 20 pieces

1 kilo flour
1 flat spoon of salt
1 spoon of sugar
1 spoon of fresh yeast
water as needed

Instructions for mufleta recipe
mix all the ingredients
add water slowly while kneading until the dough is soft and dry

give the dough rest for 10 minutes

cut the dough into ping pong size pieces
take a tray about 30:40 centimeters size put oil on the tray and put all the dough bowls in the tray to rest for 15 minutes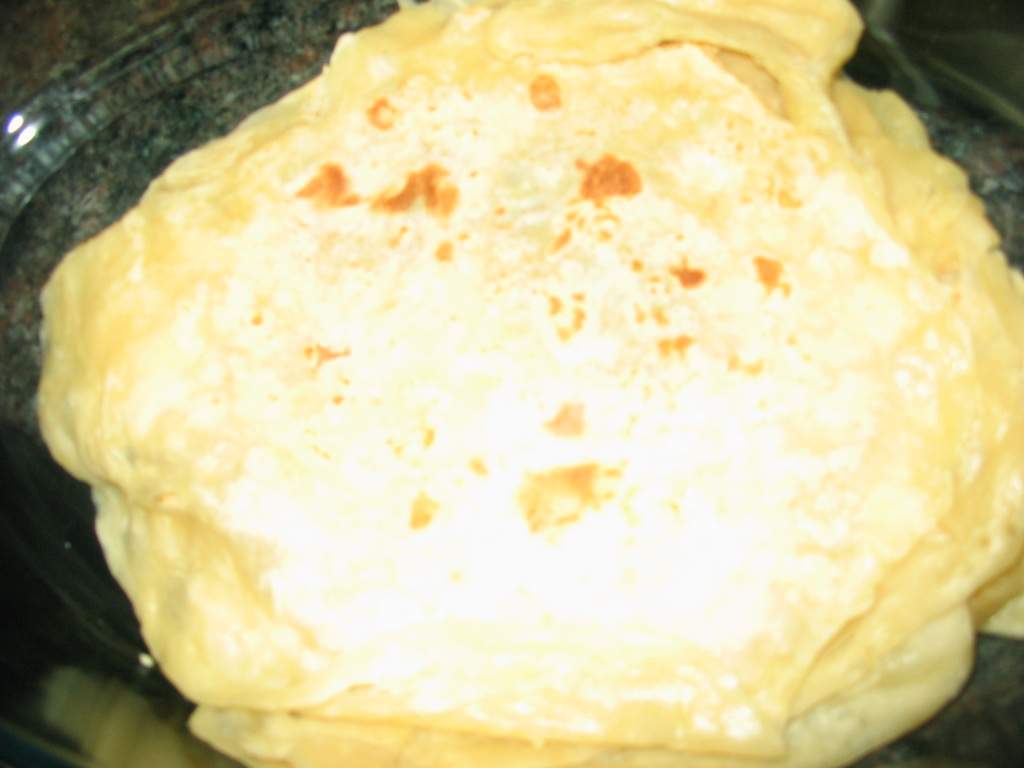 ingredients for frying
Vegetable oil as needed

instructions for frying the mufleta

heat big pan 25 centimeter wide for making 20 centimeter wide mufleta. you can also use electric pancake pan

now take 1 dough bowl absorbed with oil put it on the working table and stretch it with your hands from all sides until it large to about 20 centimeter wide
now you can put very small amount of oil into the baking pan. you can use the oil that left on the tray where the dough bowls rest.
when the pan is hot enough put the stretched mufleta on it and give the mufleta baked for about 1 minute. the mufleta is ready when the color is little brown. then you opposite the mufleta upside down and bring the next stretched mufleta dough to the pan put it on the one that is baked and after 1 minute take the 2 together and upside them down.
and continue the same process until your pile about 10 pieces of hot mufleta.
now you can bring them to your guests to eat delicious mufletas.
they can spread on the mufleta honey or any other of favorite sweet daub some prefer butter. i am telling you you will love it.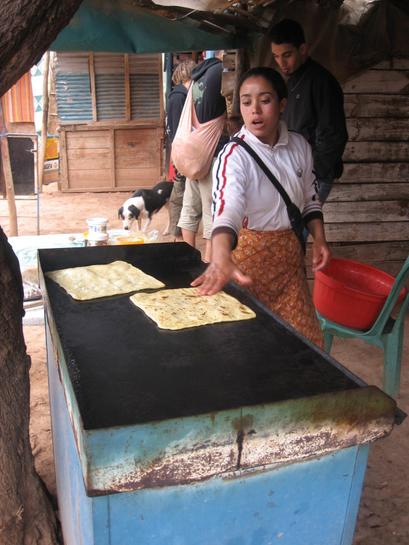 you can comment on my Blog Moroccan Mufleta Recipe