Engagement Proposal Announcement
You want to announce the engagement proposal and want the world to know, but before you announce the engagement in a big impressive ceremony or post in social media, there are a few people close to you, that you should share them in front of everyone, the first to know! in All your excitement you might hurt those closest to you that you did not shared them, it is always better to do things right from the begining than to look for ways to correct, sometimes it is not pleasant and not always you can turn back, and soon a bunch of other people all know, and you do not even tell your family.
I'm sure it's the kind of scenario that happened more than a few times to different people. tell your perents brothers & sisters first, then the parents on both sides, brothers and sisters, of the future bride
if the ceremony is a surprise to the spouse bride then you need to warn everyone not to tell prospective bride, ahead of time, otherwise it would spoil the surprise.
The proposal mainly intended the bride feel that this is not just another event but the event of her life.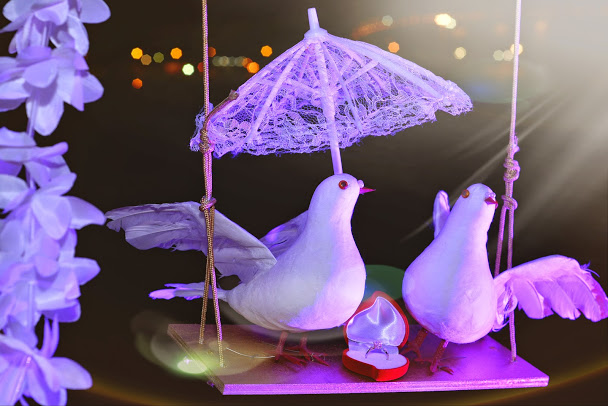 AVL Production marriage proposals have a variety of ideas and locations in israel which new couples have been declared marriage, for example with a view of the Sea of Galilee in Tiberius, on the beach in Ashdod, Ashdod Jonah Hill.
There are plenty of creative ways to make a declaration of engagement / marriage. In the distant past it was in the bride home, but as you feel this is old fashion many years ago. Today you should really plan a marriage proposal, it is better to pay a specialist in that field which will offer you all sorts of ideas for different locations, and will give you suggestions for choosing a package, it also will organize all the ingredients in advance so you and your spouse bride and relatives just have to come in time and enjoy the moved event.
So how do you inform friends and acquaintances coming on the date of the event, using phone is a good way, I would not recommend using instant messaging system, despite the nuisance phone more personal.
As you can see, there are many ideas in the declaration of proposal engagement, and if you're having trouble coming up with your own ideas, just ask your friends and family. I'm sure they will be happy to recommend the proper ceremony and organizer proposals for you!